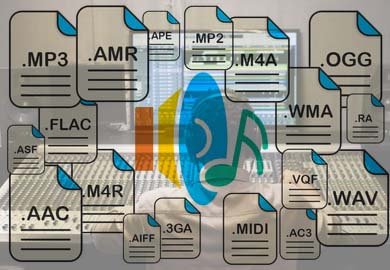 March 14, 2023
Audio formats for PABX System
PABX (Private Automatic Branch Exchange) IVR (Interactive Voice Response) and Auto Attendant systems typically use audio files in the WAV format, although other formats such as MP3 or OGG may also be supported. The specific file format supported by a PABX IVR system may depend on the manufacturer and version of the system, as well as any additional modules or software that have been installed.
Some of the commonly used PABX  audio formats, along with their attributes, are:
Avaya  – PABX Wav Audio Format
 WAV file format:
8KHz Mono

16-bit PCM Uncompressed
NEC PABX Wav Audio Format
NEC PABX systems may support different variations of the WAV format, such as:
ADPCM WAV – 8 kHz  4 bits Mono
A-law 8khz 8bit Mono
NEC PABX systems typically support the WAV audio format for voice prompts and announcements. WAV is a standard audio format used in Microsoft Windows operating systems and is compatible with most media players and audio editing software.
Grand Stream PABX audio Wav Audio Format
PCM encoded.
• 16 bits.
• 8000Hz mono.
• In .mp3 or .wav format
File size under 5M.
Grandstream also supports other audio formats, including MP3, WAV, and WMA. However, the specific audio formats that are supported may vary depending on the Grandstream device and its firmware version.
Panasonic  audio Audio Format
.WAV must be 8kHz 16bit mono
The specific audio format supported by a IVR system may vary depending on the system's manufacturer and configuration. It's best to consult the system documentation or contact the manufacturer to determine the supported audio formats and their attributes.
There are many different ways to convert audio files, but here are some of the most common methods. When converting audio files, it is important to choose the right format and quality settings to ensure that the audio sounds as good as possible. Be sure to check the technical specifications of the device or software that you will be using the audio file on to ensure compatibility with the format you choose.
Most audio editing software, such as Audacity, Adobe Audition, and GarageBand, allow you to import audio files and export them in different formats. These tools offer more control over the conversion process, and they allow you to edit and enhance the audio before exporting it in a new format.